Current Projects:
Impact A Village was honored to support Sara Safari in her quest to empower girls and women in at risk communities in the remote, mountain communities of Nepal. As an immigrant from Iran, engineering graduate of UCLA, professor, author, speaker and mountain climber, Sara learned to overcome obstacles with courage, wisdom and heart.  In April 2015, Sara was halfway up Everest when a massive 7.8 magnitude earthquake hit. Many people lost their lives that day, but she was spared. After witnessing the devastation of Nepal, Sara was inspired to help. She returns to Nepal each year in support of Nepalese girls and women. 
 "After I was rescued from Everest, I went to one of the biggest cities in Nepal and witnessed the absolute devastation the earthquake had caused. My heart broke for the people of Nepal, especially the women and girls whom I had met. I went to them, and they shocked and inspired me with the amount of optimism and enthusiasm they had to continue their studies, even though their schools were heavily damaged. I decided then to dedicate my next attempt to climb Everest to Empower Nepali Girls. I wanted to support their dreams and become a role model for girls all over the world, showing them it is possible to achieve their goals and go beyond their perceived limits. " — Sara Safari
Since 2009, Impact A Village has supported projects that improve education and healthcare in communities around the world. In December 2023, Impact A Village ceased operations and is no longer accepting donations or making grants. Thank you for your support over the years.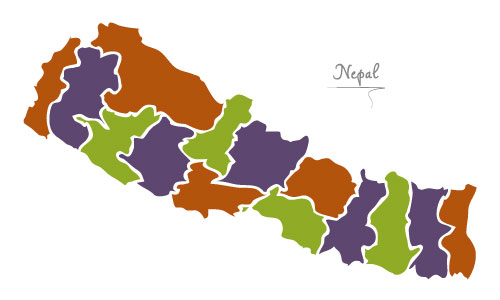 Photos of the Nepal
I am so thankful to all of you and so excited for the Nepali girls to use this products. 
We are empowering the girls to continue their education and I think this products will help them to overcome one of their obstacles. Here are some pictures of the beautiful Nepali girls who would receive the products.